The Allure Real Estate Agent Spotlight Presents: Erin Jones
Posted by Greg Ward on Monday, February 18, 2019 at 2:06 PM
By Greg Ward / February 18, 2019
Comment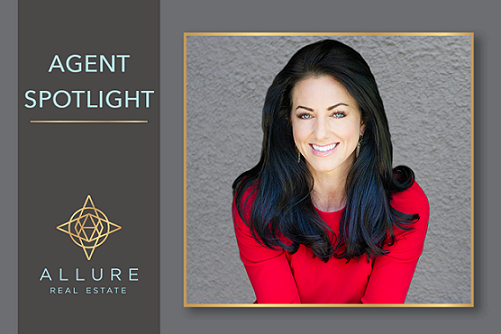 We shift the spotlight to one of our Allure Real Estate Agents so you can get to know them as we do: A unique individual who is not only one of Austin's finest professional REALTOR®s but also one of the finest people we know.
Sit back and enjoy the Allure Real Estate Agent Spotlight on Erin Jones!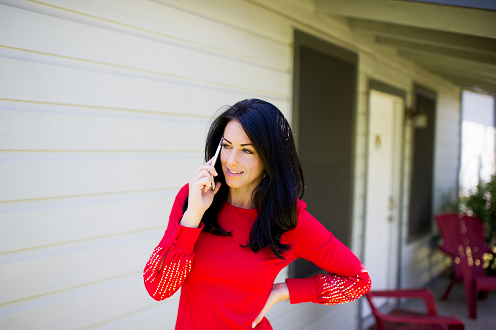 How long have you been in Real Estate, Erin?
I earned my license in July of 2014, so this summer of 2019 will be the culmination of my 5th year in the business.
What do you love most about being a REALTOR®?
What I love most about being a REALTOR® is the enormity of the process I am helping people through; buying and selling Real Estate is huge - both emotionally and financially, and affects people in every aspect of their lives. I am their guide, their confidant, their support system, their partner in the process, and I love the climax of the adventure; successfully getting my clients to the closing table and beyond! I also love guiding first time home buyers from the tenant mentality to the homeowner mentality, and experiencing that joy with them for the first time! Finally, I love using my remodel and construction experience to help guide buyers to realistic visions and dreams for any updating or renovating they may want to do in their new place! I feel like I am a great resource for my clients, and I love imparting my knowledge and experience in any way I can.
Why did you decide to get into Real Estate?
Real Estate is around us all the time, and everywhere, but when I "discovered" it for a career, I realized it was the perfect place to utilize my skills, and experience, while being a lucrative and challenging environment. I have a business degree with a focus in entrepreneurship, so I am constantly seeking out ways to improve the experience for both myself and my clients, while staying organized and communicative. Real Estate is a place where I can make an impact on people's lives, while I also learn and grow personally!
What do you love most about working at Allure Real Estate?
It's hard not to love Allure! The sexy logo, the boutique sized agent roster, the adorable renovated bungalow turned office, the knowledgeable brokers, and the innovative technology all make for a superb agent experience!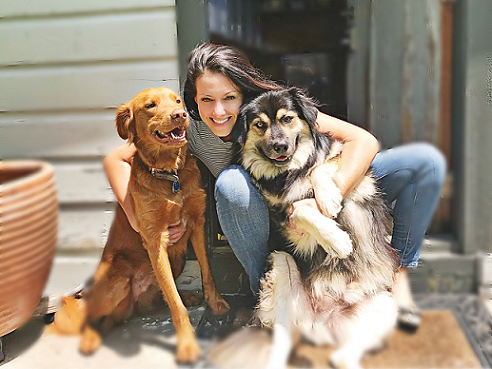 What are your hobbies or interests outside of Real Estate?
Nothing. I work ALL the time. JK -- but really, I do work a LOT, and always put my clients first! For short breaks here and there, I enjoy the Austin food and drink scene (especially trying new restaurants), taking my dogs on adventures to various lakes, rivers, hikes and dog parks, traveling to new places (especially overseas), visiting friends and family around the country (especially going "home" to Ojai, CA where I grew up), horseback riding, country dancing, seeing my favorite artists in live concerts, scootering around SoCo, and being on the water (lakes or rivers), to name a few! I stay busy, and really love new experiences - so sign me up if it's something I have never done!
What are your favorite things to do in Austin?
Eat. So.MUCH.GREAT.FOOD. :) Also dance - the country dance scene in Austin is bar none, and I spend a few nights a week on the dance floor! I also co-host a busy and successful business referral passing networking group called ABLE- Austin Business Leads Exchange; I love how it brings together some of Austin's most outgoing and entrepreneurial people for our weekly meetings, and it always inspires and uplifts me!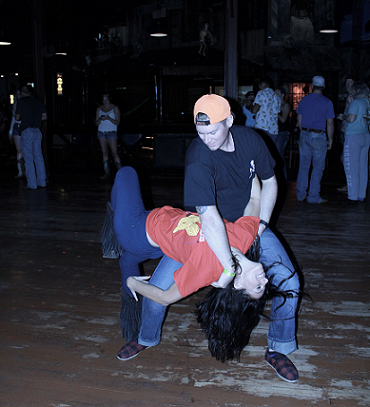 Do you have a favorite local restaurant?
That is too hard of a question, there are too many incredible restaurants in Austin! I am a bit of a foodie, and love love love trying new restaurants. Everyone has their favorites, so I keep an ongoing list of restaurant recommendations and work my way through it anytime I am going out to eat. I would probably have to say I have a favorite local restaurant in every type of cuisine, so we'll save that for another day :)

And finally, what is an interesting fact about you that most people don't know?
Most people probably wouldn't guess I spent three years in the military, serving in the United States Coast Guard. I am proud of my years spent there, and still maintain friendships with some of my comrades, despite vast geographical distances between us now. Some of my favorite memories are sailing the Caribbean on The Eagle (the Coast Guard's tall ship), training exercises like firefighting and marksmanship, and going through bootcamp (at the time I absolutely hated it, but looking back, I appreciate how challenging the experience was!). Another interesting fact is that I am married to a Brit, and he and I experienced the US Immigration process together - another challenge that is better to have in the past!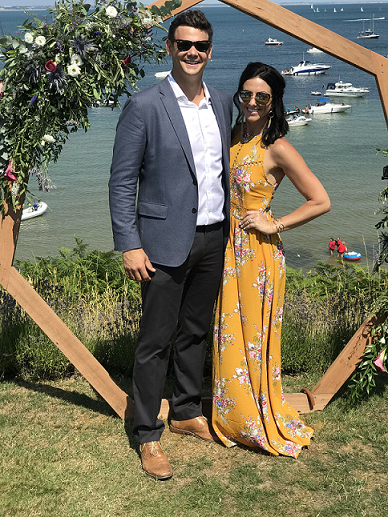 Wow! Thanks, Erin for keeping it real with us and being such a valuable member of our team!
Do you want to work with Erin Jones on your next real estate transaction? Click here to get in touch!