Pre-fall/winter checklist for your home
Posted by Greg Ward on Wednesday, August 29, 2018 at 9:34 AM
By Greg Ward / August 29, 2018
Comment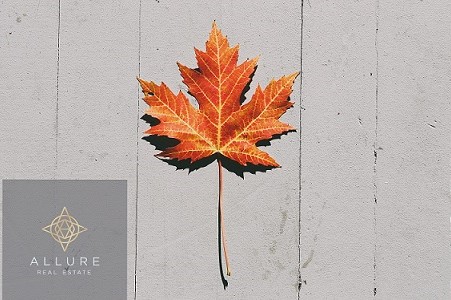 It's hard to imagine fall and winter when we are still having triple digit weather going into September but the cooler days are right around the corner!
Here is a list of home maintenance tips to prepare your home and help you save on energy costs before the season begins.
Make Sure Your Heating System is Ready
Depending on the type of heating system you have, there are a few home maintenance things you should do before the temperatures really start to dip. First, make sure you change the air filter regularly. If you have a high-efficiency system, PVC vent pipes need to be cleared of any obstructions. And those with a boiler system should have their system cleaned every year. Those with gas should have a cleaning about every three years.
Check Batteries in Smoke and Carbon Monoxide Detectors
According to the U.S. Fire Administration, heating is the cause of 27 percent of structure fires during the winter months. So make sure all smoke and carbon monoxide detectors are working in your home. And it's best to have smoke alarms in every room of your home, including hallways. Be sure that home maintenance includes checking the batteries in all alarms once a month is always on your home maintenance checklist.
Check for Air Leaks
Act now on your home maintenance checklist to save on heating costs during the winter months. And check for air leaks around windows and doors, including cracks in caulking or weather stripping. Also, replace caulk and weather stripping if necessary.
Trim Tree Limbs
Your winter home maintenance checklist should include trimming any dead tree limbs so they don't fall and damage your home during a winter storm. And if you need to remove large limbs or remove a tree, it may be best to hire a professional.
Clear Gutters
If you haven't already, clear gutters of debris including sticks, pine cones and leaves so water will drain properly.
Reverse Ceiling Fans
If you have ceiling fans, there should be a switch to make the fan blades run clockwise. Running the blades in a clockwise position during the colder months can push heated air down. This home maintenance task makes rooms with high ceilings more comfortable.